Discussion Starter
·
#1
·
After doing a search and only coming up with threads stating you need to remove the interior trim panels to replace the rear license plate bulbs, I decided to to make this quick DIY showing how to replace them from the outside in 5 minutes.
First, use your finger or a screwdriver to gently pry the right side(drivers) towards the left side(passengers) and pull back, this will release the right side.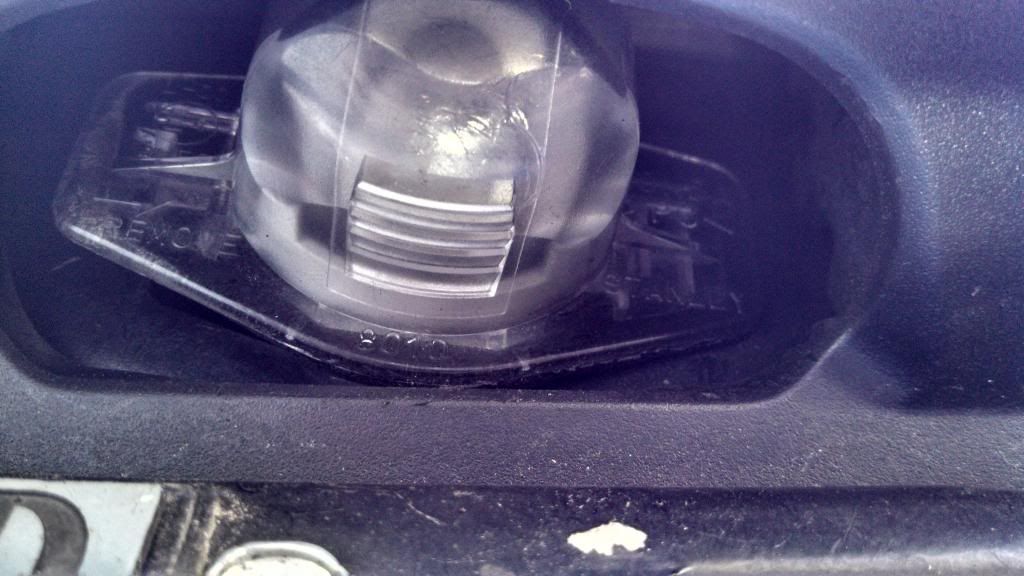 Gently pull the housing towards the back of the vehicle:
Rotate the housing until it pops free of the tailgate assembly:
Push the gray release tabs on the back of light socket to remove the outer lense, giving you access to the bulb:
Replace bulb and reverse directions.
Hopefully this helps somebody out.
Tim